With the holidays upon us this month, Martin and I thought we would provide a post of several products that would be interesting from our perspective.  Happy Holidays, and enjoy !! 🙂 – JM
—–
Martin's fun suggestions: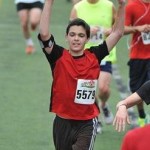 Below are several of my suggestions for gifts this holiday season.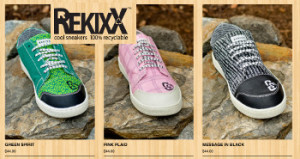 If you like to go green but do it in style, these shoes will do. These shoes are among the first to be completely made out of recycled materials and can be recycled again after usage. Not to mention that it is at a price that beats other shoe prices that are made out of non-recycle material. So if you are looking for a new pair of shoes but want to have a green toe, check out the link below to learn more about these shoes.
Source: ReKixx Cool Sneakers 100% Recyclable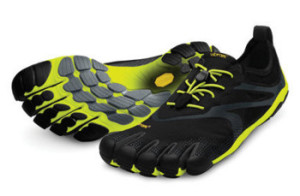 These aren't your everyday shoes. These shoes allows you to run/walk/hike/swim barefooted to remind you what it was like before shoes were invented. I can't tell you the huge different  that I felt from walking around in these. It felt like I was walking around barefooted, but with a shell to keep damaging my feet. Don't let the price get to you, because you won't regret buying these once you start training in these pair.
Source: Vibram
Born the Run by Christopher McDougall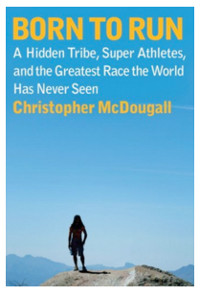 Trying to find an inspiring story about running, well this is the story. I read this a few years back and the feels about running filled me. This author describes his adventures in discovering a hidden tribe that relies on running to survive, super athletes that live through running, and running a 100 mile race with a strong will. You will never forget this story once you read it. That is why I added the Vibram shoes above to your shopping list, all to make your discover through running barefoot.
Source: Christopher McDougall

Hate when you can't find space for your bulky water bottle? Well Hydaway allows you to not worry about that. With its ability to compress, you can store it away into small areas, including your pocket. Great for hiking if you pack large or just for college classes that you need to drink. 
Source: Hydaway Bottle
—–
John's fun suggestions: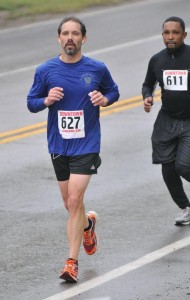 Below are several of my suggestions for gifts this holiday season.
[ write something about the shoes and why you picked them ]
Source: Y Combinator Gift List
[ write something about the shoes and why you picked them ]
Source: Y Combinator Gift List
Online Coding School for Entrepreneurs
[ write something about the shoes and why you picked them ]
Source: Y Combinator Gift List
[ write something about the shoes and why you picked them ]
Source: Y Combinator Gift List