This morning I received an email from Homeaway (part of the sharing economy initiative — a competitor to AirBnb, and they also run VRBO, which has been around for awhile).  The email mentioned that Homeaway is now "the Official Accommodations Provider of Destination Races' Wine Country Half Marathon Series".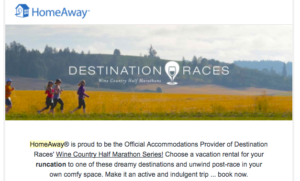 The Wine Country Half Marathons sound fun, with half marathons taking place in Napa (California), Santa Barbara (California), Virginia, Oregon, and more.  On their web site, they highlight the benefits of participating in a Destination Race:
Scenery
Charity
Camaraderie (or is it Comraderie??)
Rewards
Celebration
Music
Culinary (for a Wine Country theme, I would have thought this would have been a higher priority, not 7th in the priority list 🙂
Competition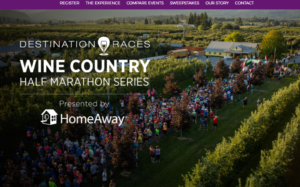 The destination – theme half marathon series is furthered with what Vacation Races is doing — which has a motto of "run where you play".  For accommodations, Vacation Races takes a different approach than Destination Races.  Vacation Races focuses on providing campgrounds as opposed to housing or hotels.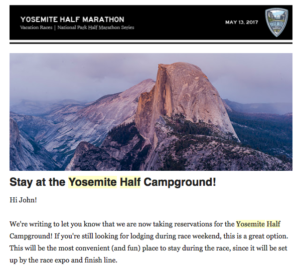 Note: I have run Vacation Race's Yosemite Half Marathon, and will run the race again in May with Martin (son), Naya (daughter), Betsy (sister), and David (brother-in-law).  It is a popular race, and has been sold out since beginning of the yer.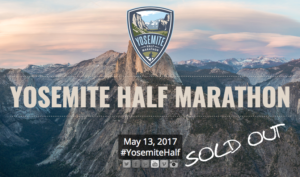 This is fun to see running taking a destination – theme approach. No longer are events and groups of events simply a run for winning, but an experience.  [ Note: In the golf industry 20 years ago, real estate developers and economic development groups did the same thing — building multiple golf courses in one place — to create a destination rather than just one golf course — Cabo, Robert Trent Jones Golf Trail, and more ]
We think this destination – theme trend is excellent, and something that might lend itself to more runners picking up trash and cleaning the environment they run in.